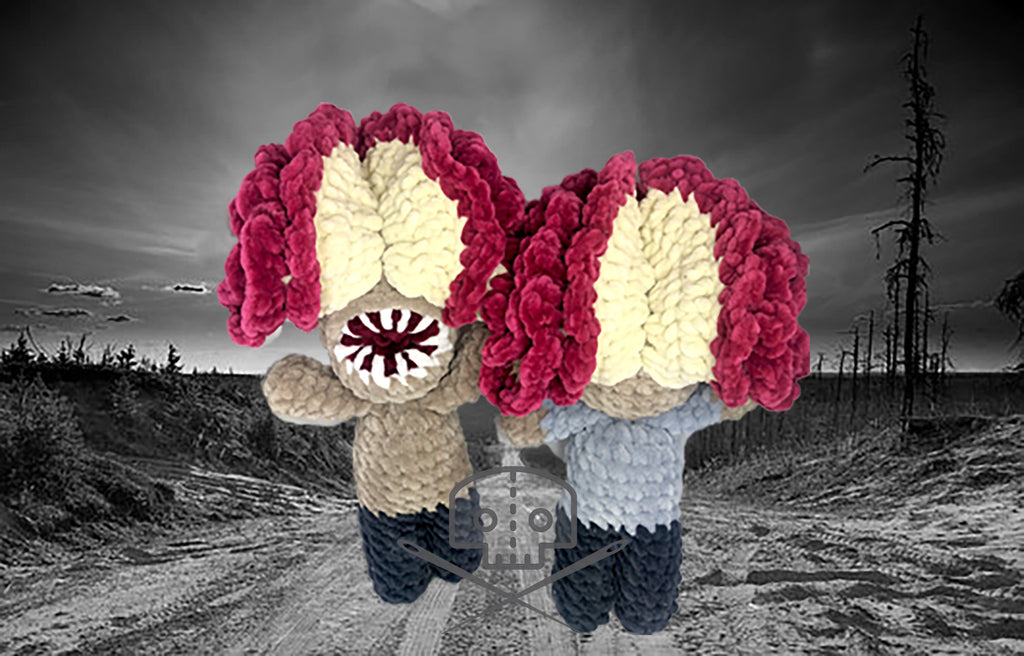 Clicky Funguy Crochet Plush
♫ Soft Clicky, Warm Clicky, Little ball of mold
Angry Clicky, Hungry Clicky, Om nom nom ♫

Introducing the cutest and creepiest Clicker plushie you've ever seen! Made with super soft chenille yarn and hypoallergenic polyester filling, this little guy stands about 10" tall and is a Gromidez original design you won't find anywhere else.

Inspired by the Cordyceps fungus monsters, this adorably grotesque Clicker plushie is the perfect mix of scary and cute. His little mushroom head and mouth ready for noms will have you feeling both fascinated and repelled all at once. But don't worry, he's not infectious (we promise!).

Whether you're a fan of the Last of Us game series or just love all things scary-cute, our Clicker plushie is the perfect addition to your collection. He's soft, cuddly, and just a little bit terrifying - what more could you ask for in a stuffed animal? So don't wait - get your hands on our one-of-a-kind Clicky Funguy plushie today!

If you'd like different colors, please make a note in your order!
Product Reviews